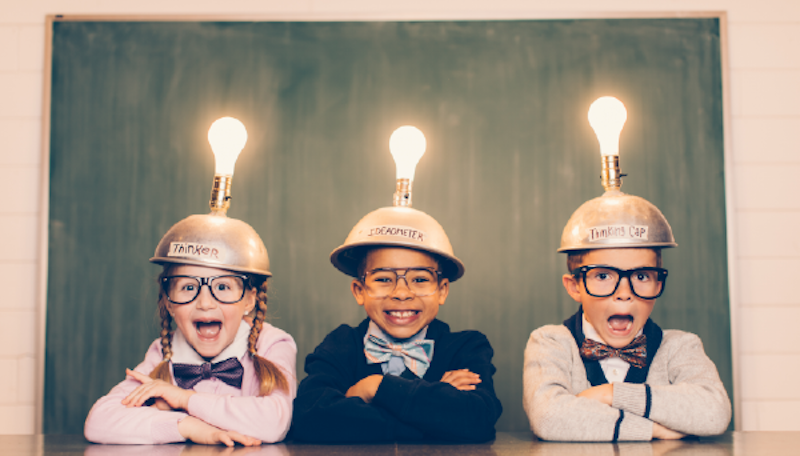 As an award-winning author, editor, journalist, writing coach, cultural researcher, online learning specialist, and national speaker, Rick specializes in discovering and highlighting the "voice" of writers who have insights and experience but need help in translating those assets into a riveting narrative. For two decades he led one of Group Publishing's ministry resourcing teams, collaborating with hundreds of authors on thousands of projects. In addition, he creates and leads interactive learning experiences and trainings for church and cultural leaders, parents, and teenagers. And he's an innovator in online learning—he developed, created, and helped launch a series of professional ministry courses that use "virtual tools" for interactive, experiential, and deeper-learning growth. Now he partners with others to transform their expertise into highly engaging resources.
Contact:
Rick has authored hundreds of magazine articles and edited thousands. He's the author, co-author, or editor of 40 books and curriculums.
He's the general editor and chief contributor of the groundbreaking and #1 bestselling Jesus-Centered Bible, and author of the recently released books The God Who Fights for You (2019), Spiritual Grit (2018), and The Jesus-Centered Life (2016). Other recent releases include Skin In the Game (2015), Shrewd  (2012), and Sifted (2011). In October of 2020 his new daily devotional, the Jesus-Centered Daily, will be published. And he's currently co-authoring, with Dr. Daniel Emina of the Amen Clinics, a book slated for release in 2021—The Suicide Solution.
He's host of the popular podcast Paying Ridiculous Attention to Jesus, now in its fifth year.
He's a consultant to national research organizations and a frequent mainstage conference and workshop speaker.
He's the content creator for a nationwide tour of half-day ministry trainings called Youth Ministry Local Training, coaching a team of presenters to lead these workshops.
He's developed innovative community-based trainings on suicide prevention, entitlement, and technology over-connectedness.
He's been interviewed by scores of national publications and media outlets including The Wall Street Journal, The Washington Post, The New York Times, Homeword with Jim Burns, Dennis Rainey's FamilyLife Today, The Church Boys podcast with Billy Hallowell, and the Moody radio network, among others.
---
Collaboration Endorsements
I've worked on numerous writing projects with Rick Lawrence. He's been my editor on several books, and I've had the privilege of co-authoring with him as well. In every interaction, in every step of the process, Rick has been an absolute joy to work with! As an editor he is professional, patient, and highly skilled. As a co-author he was amazing... He helped keep me on track, appreciated my uniqueness and different writing style, and made it feel like a true partnership. I would love to work with him again.


- Kurt Johnston, author and NextGen Pastor at Saddleback Church, Lake Forest, CA
I've worked "with" and "for" a number of editors over the past 25 years. The ones I worked "for" left me feeling like I was trading time for dollars with no relationship-building involved. Writing with Rick as my editor made me better at my craft, and joyfully so! He's a gentle teacher, while not afraid to be straightforward with his input. He forged a true partnership, and I'm a grateful student.


- Stephanie Caro, author and Senior Consultant, Ministry Architects, TX
I owe much to Rick Lawrence for being the editor/partner in the writing of The Family Friendly Church. Rick was much more than an editor. In addition to the typical editing, he spent two weeks with me face-to-face guiding, collaborating, researching, and coaching me toward the finish line. The book is many years old, written in the early 1990's, and is still selling all around the world today. Without Rick it might have never been written. He was patient, articulate, and could pull from me the heart of the matter. He was then able to take my thoughts and weave it into a more compelling text. I often referred to him as my investigative reporter. Rick is not only good at his craft but is fun to work with.


- Ben Freudenburg, author and Executive Director of the Concordia Center for the Family, MN
It is always a joy to work with Rick Lawrence. He is winsome and engaging in person and on the page. Rick has a unique gift of drawing in the reader. The work I have presented to Rick increases in value every time he touches it. His work always stays true to my writing style, but he makes the words flow with greater clarity and impact, which is a tremendous gift to any reader.


- Brandon Early, national speaker and Director of Christian Life at Valley Church, IA
It's hard to point to a singular way Rick has influenced me as a writer, trainer, and leader of leaders. He is a gold miner, willing to dig, to go underneath, to patiently wade through grit in order to find the gems. He is also willing to let other writers and communicators shine. He wants them to sound like themselves. But, for sure, he adds just the right polish to make them shinier. My influence is broader through writing and speaking because of Rick's influence on me.


- Danette Matty, freelance writer and Connections Pastor at Christ Place Church, NE
I have had the privilege of working with Rick Lawrence as an editor for my writing for over a decade now. Whether it has been articles or contributions to books, Rick has always had a way of clarifying my ideas and making me sound more 'like myself,' only better. Rick is a brilliant writer and a joy to work with. Without reservation, I enthusiastically endorse him as a writer, an editor, a collaborator, and an overall amazing human.


- Mark DeVries, author, founder and president of Ministry Architects, TN
There is no better collaborative writer than Rick Lawrence. As a project partner, Rick is visionary, creative, and encouraging. He is incredibly prolific and yet still finds a way for wit and wisdom with every sentence. Rick's writing flows from a deep well of relationship with Jesus—a reality that shapes every aspect of his collaborative work. This overflow leads to a refreshing, abundant experience in for Rick's co-authors. Rick and I have collaborated on several projects. Most meaningfully, we generated over six-hundred referential pieces for the Old Testament while we worked on the Jesus-Centered Bible. Over multiple weekends, we spent countless hours in Scripture—enjoying the process of discovery and winsome articulation. Rick was focused, patient and adaptable as the project took shape. Remarkably, even under the regular pressure of timelines and goals, Rick prioritized his family, championed me as a person, and stayed earnest and honest in his walk with Jesus. As a result, by writing with Rick, I was drawn to pursue God's heart and to honor Jesus with our work. Because of our writing experience, Rick and I have become dear friends and brothers in ministry. There is no one I know who matches Rick's stunning gift of being both mentor and mutual-learner in the process of collaborative writing


- Ken Castor, author and Professor of Youth Ministry and Director of Ministry Partnership, Crown College, MN
Rick has been my editor-in-chief for nearly a decade. As a result, we've worked collaboratively on many projects. Not only does Rick have a brilliant mind, he's incredibly skilled at drawing the best from an author. Much like an expert surgeon, he knows exactly how to wield the scalpel in a way that makes a healing cut from which there will be no scar. Often, I'll read a piece we have conspired on and think, 'Wow-I wrote that?? I sound so smart!' Rick is an expert at keeping the voice of the author intact while elevating the piece to a new plane. I never feel more creative than when working alongside Rick. He is a masterful asker of questions that seem to extract ideas I didn't even know I had. I am deeply grateful for his friendship, collaboration, counsel and endless pursuit of making me a better person and writer while striving to make a better product. I can't wait for the next opportunity to work together.


- Darren Sutton, author and Central Director, Parkview Christian Church, AZ
Have you ever collaborated with someone who was such a GENIUS that they made everything they worked on BETTER? This is my experience in my working relationship with Rick Lawrence. As both a writer and as an editor, he works his kind of "magic" on every project that he partners on. The only thing that is even more consistent than his extraordinary ability to make words come vividly alive is the exceptionally warm, caring attitude he brings to every single one of his writing collaborations. I could not commend him to you in any higher fashion.


- Jeanne Mayo, President of Atlanta Leadership College, author and leadership coach, speaker, Founder & President of Youth Leader's Coach, GA