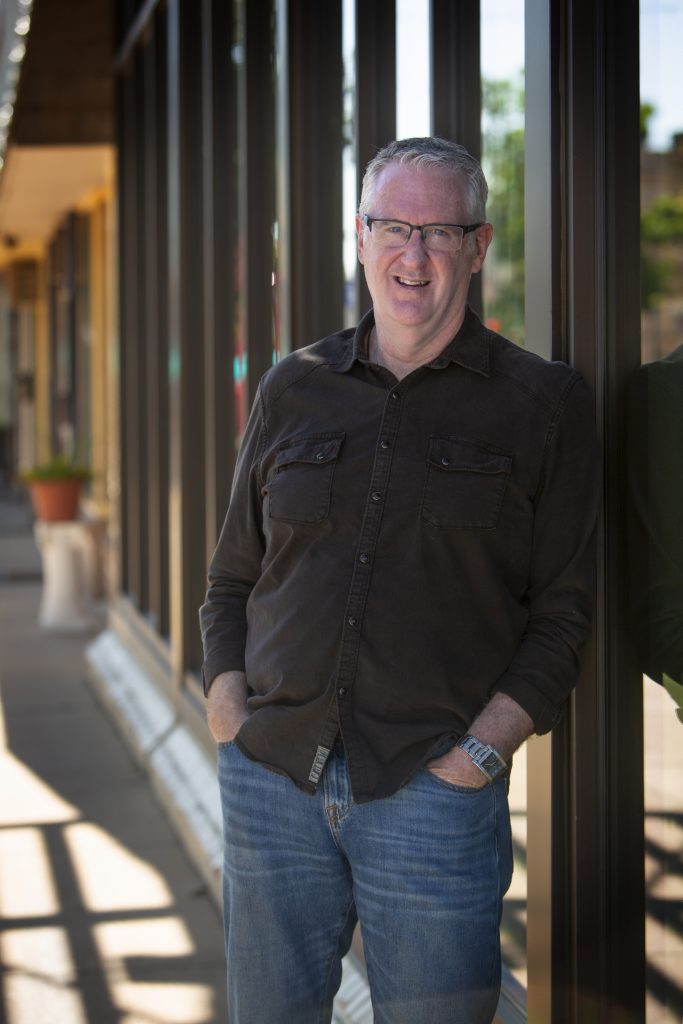 Rick coaches writers, ministry leaders, and educators to maximize the impact of their work. He's an innovator in highly engaging, transformational approaches to helping people grow. He trains leaders to practice a unique "Improv" strategy in their teaching and presenting, and helps writers and speakers achieve next-level communication, including virtual environments. He's an innovator in online learning—he developed, created, and helped launch a series of professional ministry courses that use "virtual tools" for interactive, experiential, and deeper-learning growth. He creates and leads interactive and experiential national coaching cohorts on learning the tools of online platforms to create highly engaging spiritual growth experiences for youth and adults.
Contact:
Rick has authored hundreds of magazine articles and edited thousands. He's the author, co-author, or editor of 40 books and curriculums.
He's the general editor and chief contributor of the groundbreaking and #1 bestselling Jesus-Centered Bible, and author of the recently released books The God Who Fights for You (2019), Spiritual Grit (2018), and The Jesus-Centered Life (2016). Other recent releases include Skin In the Game (2015), Shrewd  (2012), and Sifted (2011). In October of 2020 his new daily devotional, the Jesus-Centered Daily, will be published. And he's currently co-authoring, with Dr. Daniel Emina of the Amen Clinics, a book slated for release in 2021—The Suicide Solution.
He's host of the popular podcast Paying Ridiculous Attention to Jesus, now in its fifth year.
He's a consultant to national research organizations and a frequent mainstage conference and workshop speaker.
He's the content creator for a nationwide tour of half-day ministry trainings called Youth Ministry Local Training, coaching a team of presenters to lead these workshops.
He's developed innovative community-based trainings on suicide prevention, entitlement, and technology over-connectedness.
He's been interviewed by scores of national publications and media outlets including The Wall Street Journal, The Washington Post, The New York Times, Homeword with Jim Burns, Dennis Rainey's FamilyLife Today, The Church Boys podcast with Billy Hallowell, and the Moody radio network, among others.
---
Coaching Endorsements
 Rick offered us excellent content and a great way to train ministry leaders. It was engaging, fun, and informative. It also revealed the need for continuing training and education for churches and leaders.


- John Mulholland, Lead Pastor, WestWay Christian Church, NE
Thank you for these coaching sessions. I found them very helpful, and I have been able to apply much of what I learned in our ministry. I appreciated the handouts and broad range of tips and practical advice. I have many new skills to practice! The session on asking questions was particularly helpful across everything I do. Thank you.


- Kim Ring, Director of Faith Formation, Nativity Lutheran Church, PA
Coaching with Rick was exactly what I needed! We didn't even attempt the interactive/experiential style of ministry leadership before the training. Rick has done a tremendous job helping me understand and leverage the 'tools' of improvisational leadership. Even more, the training provided insight into how to make all of ministry more engaging. I'm so grateful to have a wise guide during this time of great challenge.


- Radu Pasca, Associate Pastor, Redeemer Baptist Church, CO
I found the interactive coaching to be invaluable. Not only did I learn the tools and functions available for leading a group online, but also received great practical tips for creating a more meaningful spiritual growth environment, including how to format questions that lead to deeper conversations and biblical growth. Thanks Rick!


- Melanie Crapser, Youth and Young Adult Ministries Leader, St. John's Lutheran Church, IN
 Rick's coaching series was very helpful—it sparked new thoughts and trained me in new skills, and it affirmed the direction I want to take my ministry. The community Rick created helped me to know that I'm not alone, and I really appreciated being able to linger long after the 'official' coaching window to ask questions directly to Rick.


- Joseph Kim, Director of Student Ministries, Pacific Crossroads Church, CA
The Coaching Series with Rick was fantastic! I love how Rick takes his experience-based teaching model and applies it to both in-person and virtual settings. I've learned so many ways to incorporate videos, polls, conversation groupings, and experiences into every ministry setting. Thanks to Rick for creating and leading such timely coaching! Teaching using these new methods will energize our ministry, for sure!


- Trevor Smith, MA, Youth Pastor, McCook Evangelical Free Church, NE